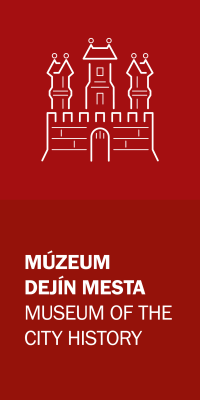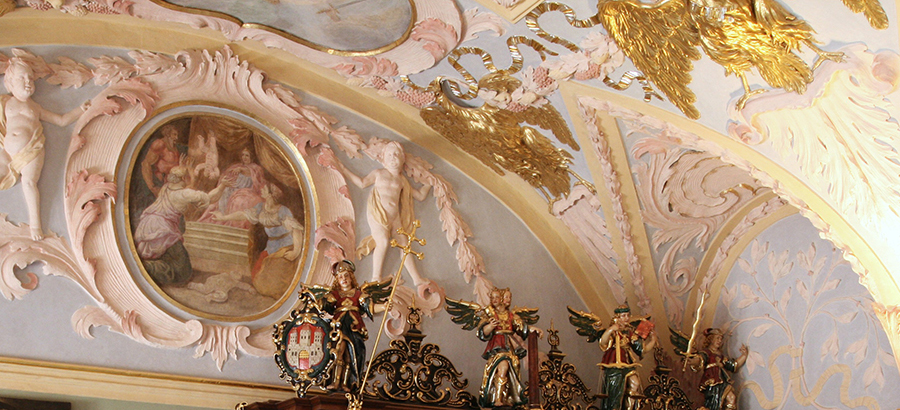 Museum of the City History
Primaciálne nám. 3, Bratislava
Old Town Hall, entrance from the courtyard
+421 2 5910 0847 mmba@bratislava.sk





Exhibition of the Museum of the City History
Permanent exhibition of the Museum of the City History focuses on the history of Bratislava inhabitants in the light of historical events from the modern history up to the present day.
The aim of the exhibition is to show visitors the history of Bratislava by means of a selection of its most important historical periods presented as the history of the city's inhabitants. The composition of Museum's collections, the Museum's layout and its limited space determined the narrowed time-period presentation from the Middle Ages until the end of the 1930s. The most significant events that occurred in the city after 1919 up to the present are shown in the film played at the end of the visit.

The exhibition can be divided into several sections: first of all there are historical premises of the Old Town Hall with original architecture and decorations presented as specific artefacts completed only with inevitable exhibits. The presentation of individual topics from the city's history is provided by means of authentic period items from Museum's collections and exhibit panels with pictures and texts. It is divided into sets of issues: administration of the city, coronations and nobility, crafts and guilds, trade, industry and businesses, associations, Danube, private life, education, theatre and social life.

Thanks to the restoration of the Town Hall, also those premises that used to be inaccessible for public could be used for exhibition purposes. These rooms with uncovered original medieval architectural elements and ceiling painting dated to the mid-19th century are to be found on the ground floor. Artefacts of sacred nature are on display here, most of them originating from Bratislava churches and monasteries. The history of the Old Town Hall construction can be seen in the town hall tower offering the view of the historical city centre.
The interactive element of the display is the virtual game with physical elements entitled the Story of the Old Town Hall that tells the story of its development against the background of the historical events.
Authors of the exhibition scenario: Mgr. Marta Janovíčková, Mgr. Zuzana Francová, PhDr. Elena Kurincová, PhDr. Štefan Holčík, CSc., Mgr. Anton Fiala.
Monday
closed
Tuesday
10.00 – 18.00
Wednesday
10.00 – 18.00
Thursday
10.00 – 18.00
Friday
10.00 – 18.00
Saturday
10.00 – 18.00
Sunday
10.00 – 18.00
Last entry 30 minutes before closing time.
New Year's Day (1. 1.)
closed
Good Friday
closed
Christmas Eve (24. 12.)
closed
Christmas Day (25. 12.)
closed
Second Christmas Day (26. 12.)
closed
New Year's Eve (31. 12.)
closed
OLD TOWN HALL + APPONYI PALACE
(including Exhibition of the City History, Exhibition of Viticulture and current exhibitions)
General Admission
8 €
Reduced Admission
(children from 6 to 15, students, seniors)
4 €
Family Ticket (2+3)
18 €
Family Ticket (1+2)
10 €
School Group (per person)
2 €

Old Town Hall Tower (Single Ticket)

3 €
School Group / Old Town Hall Tower (per person)
1 €
Free Admission
(children under the age of 6, disabled person card´s holders and their guides, journalists, teachers – one person per 10 students, ICOM and ICOMOS card holders, members of Union of Museums in Slovakia, Czech Association of Museums and Galleries, Bratislava CARD)
0 €
MultiSport Card (valid only for Old Town Hall Tower)
0 €

CURRENT EXHIBITIONS

(separate admission)

The City and Its People: A History of Bratislava
(Apponyi Palace)
General Admission
5 €
Reduced Admission
(children from 6 to 15, students, seniors)
2,5 €
Family Ticket (2+3)
12 €
Family Ticket (1+2)
7 €
School Group (per person)
1 €