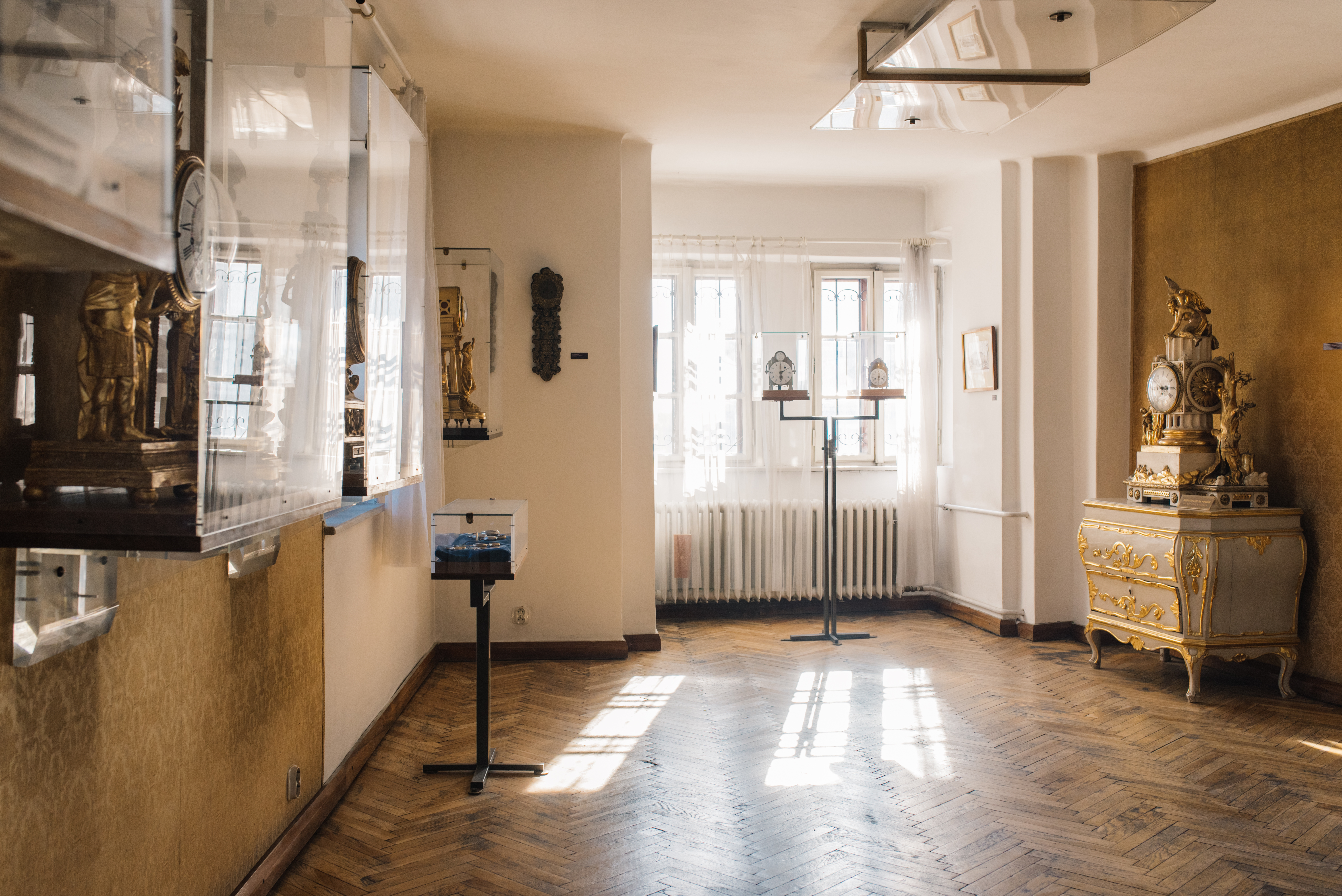 Picturesque Roccoco house under the Castle
Thanks to its colours and architecture, the House at the Good Shepherd, built in 1760–1765, resembles a fairy-tale house. Even today, its unique charm helps to make its surroundings fascinating.
The exhibition of the Museum of clocks is located in a building known as the House of the Good Shepherd. Originally a part of settlement under the Bratislava Castle, it was built in 1760–1765. Its cellars and ground floor were used for craft and commercial activities, upper floors were residential.
The building represents an example of quality Roccoco town architecture, which can be seen also in the layout and design respecting the location and space limitations. The house features valuable original details such as the trompe l'oeil window with a pair of flower pots with flowers and grills. However, the statue of the good shepherd set under the canopy is not original.
In the course of centuries, the building was modified on several occasions. During its renovation for the exhibition of the Museum of Clocks, the interior was adapted for exhibition purposes. The exhibition was open in 1974 and enlarged in recent years with new clock acquisitions.
Seasonal operation from April 1 until October 31.
Monday
closed
Tuesday
closed
Wednesday
closed
Thursday
11.00 – 18.00
Friday
11.00 – 18.00
Saturday
11.00 – 18.00
Sunday
11.00 – 18.00
Last entry 30 minutes before closing time.
New Year's Day (1. 1.)
closed
Good Friday
closed
Christmas Eve (24. 12.)
closed
Christmas Day (25. 12.)
closed
Second Christmas Day (26. 12.)
closed
New Year's Eve (31. 12.)
closed
Basic ticket price
3 €
Reduced ticket
(children under 14 years of age, students, seniors)
1,50 €
Family ticket
(two adults and children under 14 years of age)
6 €
School group
(not offered during summer holidays)
1 €
Free entry
(children under 6 years of age, disabled person
card's holders and their guide, journalists,
teacher accompanying 10 pupils of students,
tourist guide)
Discounts for card holders
Bratislava Card 100 %
0 €
News Notices
Visit to the House at the Good Shepherd
Due to the nature of the interior space and its technical possibilities, the exhibition is not barrier free.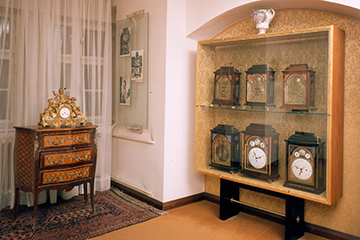 Virtual tour
Download Leaflet